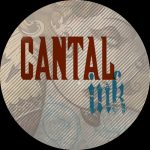 Killer Ink Tattoo på Cantal Ink
juli 26, 2017

juli 26, 2017

no

https://www.killerinktattoo.no/skin/frontend/killer/default/images/logo.svg

https://www.killerinktattoo.no/
Hvis du starter en tatoveringsmesse, hva bedre sted å holde det enn en sjarmerende liten landsby i det sørvestlige Frankrike?
Vi fløy over kanalen i begynnelsen av juli for Cantal Ink, også kjent som Chaudes-Aigues International Tattoo Festival i Frankrike, og filmet vår nyeste video!
Den inneholder noen av våre sponsede kunstnere, grusomme tatoveringer, fantastiske landskap og menn på stuntsykler, så pass på å sjekke det ut!
Cantal Ink var ideen av den nåværende presidenten og den Killer Ink sponset artist Stéphane Chaudesaigues, og ble arrangert for første gang i 2013.
Idag har Cantal Ink noen av verdens mest kjente tatovører i idylliske omgivelser, og våre artister gjorde det ganske bra når det gjaldt konkurranser på årets festival.
Thomas Carli-Jarlier fra Noire Ink vant 'Best of Sunday' og '2nd Best of Show' på messen, mens de franske kunstnere Calvin Moktar og Angelique Grimm tok andre og tredje plass for 'Best of Saturday'.
Sørg for å sjekke ut våre sosiala medier for å holde deg oppdatert med hvilke messer vi skal delta ved i framtiden!