Månedens Sponset Artist – Chris Papadakis
juli 1, 2019

juli 1, 2019

no

https://www.killerinktattoo.no/skin/frontend/killer/default/images/logo.svg

https://www.killerinktattoo.no/
Chris Papadakis er en utrolig dyktig tradisjonell tatoveringsartist og eier av Moth and Rose Tattoo i Athen, Hellas. Liker du sterke farger, tydelige linjer og tradisjonelle temaer bør du sjekke ut tatoveringene hans!
Chris vokste opp med å male i barndommen, og gikk deretter over til graffiti som tenåring, og begynte å tatovere i 2010. Han begynte med å jobbe på flere studioer i hjembyen Athen, hvor han lærte seg å tatovere over de neste par årene.
Da Chris hadde tatovert i tre år bestemte han seg for at det var på tide å åpne sitt eget sted, og det var dette som førte til at studioet hans, Moth and Rose Tattoo i den nordvestlige Athen forstaden Peristeri, ble til.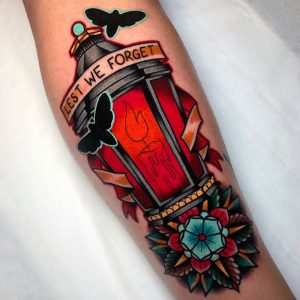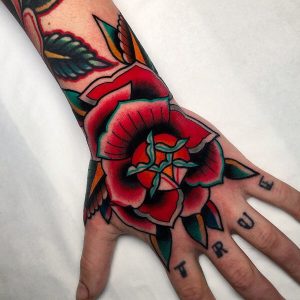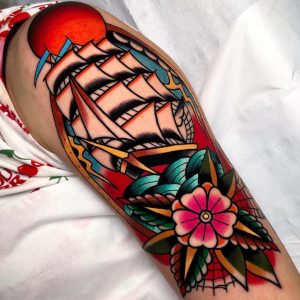 I dag er Moth and Rose Tattoo hjemmebanen til tatoveringsartistene Manos 'Manu' Paterakis og Alex Fraser, samt Evi Filippou, der lager piercing.
Det eneste som har vært med helt fra starten av er de klare og tydelige tradisjonelle Americana tatoveringene til Chris Papadakis, som har rasket med seg en rekke priser over årene på messer over  Europa og i USA.
Chris skaper de rene og fargesprakende tatoveringene sine ved hjelp av diverse utstyr fra Killer Ink, deriblant Dynamic Ink, Eternal Ink, Solid Ink, Dermalize Pro, INK-EEZE Green Glide, Hustle Bubbles Deluxe, Tatsoul engangstuber, Critical Tattoo strømforsyninger og DarkLab Gorilla Click Ergo Grips.
Du kan holde deg oppdatert på hva Chris Papadakis driver med ved å følge ham på Facebook og Instagram.