Månedens Sponset Artist – Jean Mognon
august 1, 2019

august 1, 2019

no

https://www.killerinktattoo.no/skin/frontend/killer/default/images/logo.svg

https://www.killerinktattoo.no/
Jean Mognon er en brasilianskfødt, franskbasert tatovør som gjennom årene blitt annerkjent for sitt iøynefallende realisme arbeid, inkludert 'Best of Show' ved fjorårets berømte Cezanne Tattoo Convention!
Jean tar etter sin far, som også var en tatoveringsartisk, og gikk inn i industrien i en ung alder og har tatovert i rundt 15 år.
Jean er originalt fra Brasil, og bor nå i den vakre franske byen Clermon-Ferrand - hjemmet til en annen Killer Ink sponset tatoveringsartist, Thomas Carli-Jarlier. Etter å ha arbeidet en stund på Angel Tattoo LC, er Jean nå å finne på det nylig åpnede Vision d'Art Estudio.
Flink med både farge og svart og hvit har Jean fanget oppmerksomheten mange ganger for sine detaljerte realisme tatoveringer.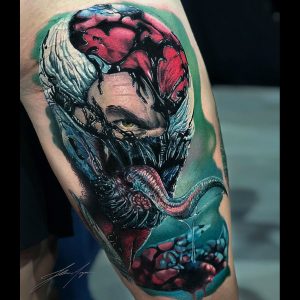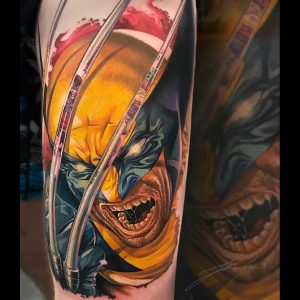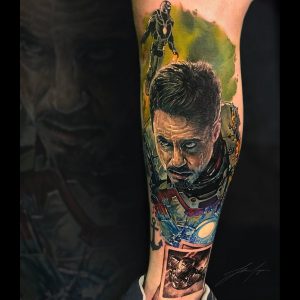 Selv om han har vunnet ulike priser gjennom årene, kom hans største anerkjennelse på 2018 Cezanne Tattoo Convention, hvor Jean vant det prestisjetunge 'Best of Show'. Jean overbeviste dommerne med hans utrolige tatovering basert på Marvel tegneserieskurken Carnage, som han fullførte på 28 timer over tre dager.
For å lage denne realistiske tatoveringen, brukte Jean en rekke utstyr fra Killer Ink Tattoo, inkludert Hustle Butter Deluxe tatoveringsbehandling, Inkjecta maskiner, Eternal og World Famous tatoveringsblekk, og patroner fra KWADRON og Cheyenne HAWK.
Pass på at du følger Jean Mognon på Facebook og Instagram for å holde deg oppdatert på de nyeste tatoveringene hans!