Day of the Dead: Tattoo Art Collection - Edition Reuss
SKU BK-DOTD
På lager
kr 667,00
kr 667,00
kr 359,00
kr 359,00
All of the artwork in Day of the Dead: Tattoo Artwork Collection deler et og samme tema: Lysten på livet og referansen til døden, uttrykt gjennom maleri, tegninger, fotografier og skulpturer. Denne boken representerer et kompendium for hodeskaller og catrinas med kunstnerisk vri, noe som gir et flott inspirasjon og referanse materiell for tatovører og kunstnere.
Hodeskaller og Catrinas er noe av det mest særegne fra Mexico og deres tradisjonelle feiring av De dødes dag, El Dia de los Muertos. Denne feiringer blir vel fremvist gjennom farger og kunst i Day of the Dead: Tattoo Artwork Collection. I denne massive hardcover boken har Edgar Hoill samlet flere anerkjente tatovører fra hele verden for å bidra med sine unike kunststykker til denne hellige dagen.
Hodeskallene er kunstnerisk gjennomført med ulike fasonger og kunst. Bilder av catrina, den hemmelige dronningen av de døde viser hvordan kunstnerne i boken fremhever døden som noe man kan le over og ikke frykte. Inni boken finner man også vakre kvinner med skjelett detaljer i ansiktet noe som viser hyggen og lidelsen med kjærlighet.
Tekniske Detaljer
Stort format: 24.5cm x 31.5cm
Tekstet på engelsk og tysk
150 kunstnere
202 bilder
Levering
Alle bestillinger betalt for før Kl 16:00 blir sendt samme dag (på en arbeidsdag) via tjenesten du har bedt om.

De gjeldende frakt varierer med størrelsen og vekten på din bestilling, og starter fra kun Kr 159 med UPS. Neste virkedag leveranser er også tilgjengelig i enkelte områder
Garanti
Vennligst klikk her å se på garantiinformasjonen.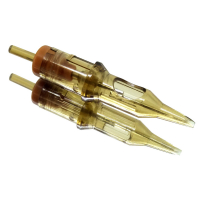 NY