Meows & Roars of Inspiration (Out of Step s)
SKU BK-MEOWROAR
På lager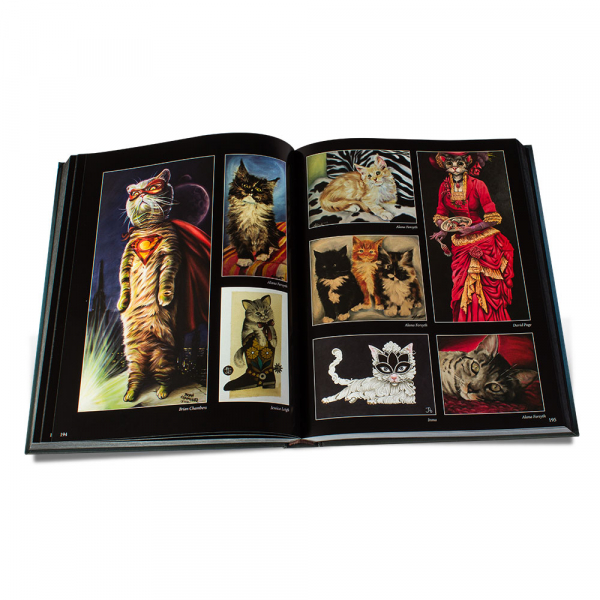 Meows and Roars of Inspiration: The Cat Art Project inneholder en vibrant samling av katte inspirert kunst fra hele verden. Med et bredt innhold av medier er våre firebente venner tolket på tusenvis av forskjellige måter av kunstnere innen mange disipliner og kategorier. Fra myke katter til mektige pantere samler dette prosjektet sammen en kunstnerisk skatt av inspirasjon for å feire den underlige verden av tigre, villkatter, pumaer, geparder, huskatter, leoparder og alle former for kattunger inn i mellom. .
Dimensjoner: 8.5" x 11"
Sider: 384
Cover: Hardcover
Levering
Alle bestillinger betalt for før Kl 16:00 blir sendt samme dag (på en arbeidsdag) via tjenesten du har bedt om.

De gjeldende frakt varierer med størrelsen og vekten på din bestilling, og starter fra kun Kr 159 med UPS. Neste virkedag leveranser er også tilgjengelig i enkelte områder
Garanti
Vennligst klikk her å se på garantiinformasjonen.